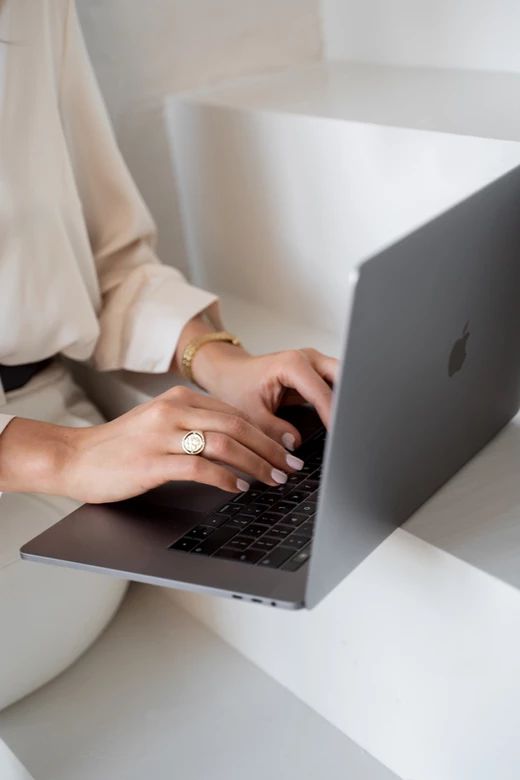 Are you an entrepreneur who's constantly strapped for time but craves invaluable insights and guidance to propel your business forward? Our 60-min Biz Mentoring Session are tailored just for you!

In these power-packed 60-minute one-on-one sessions, you'll have the undivided attention of Coco, as a seasoned expert with 19 years of experience in PR, marketing, and entrepreneurship. We believe that two brains are always better than one when it comes to problem-solving and brainstorming innovative ideas.
Here's what you can expect from our Biz Mentoring Session:
Tailored Guidance: We understand that every entrepreneur's journey is unique. That's why our sessions are customized to address your specific challenges, goals, and industry. Whether you need assistance in refining your marketing strategy, overcoming obstacles, or scaling your business, we've got you covered.

Soundboarding Brilliance: As a busy entrepreneur, you may often find yourself lacking a sounding board for your ideas. Our sessions provide you with a trusted expert who will actively listen, analyze, and provide constructive feedback. Together, we'll fine-tune your concepts, identify untapped opportunities, and maximize your potential for success.

Proven Strategies: Benefit from the wealth of experience accumulated over our mentor's extensive career. We'll share battle-tested strategies, insider tips, and best practices that have driven business growth and garnered remarkable results. Gain a competitive edge by leveraging our expertise and avoid common pitfalls along the way.

Accountability and Support: We believe in your entrepreneurial dreams, and we're committed to your success. Our Biz Mentoring Sessions offer not just guidance but also accountability. We'll help you set achievable milestones, monitor your progress, and keep you motivated. With us by your side, you'll stay on track and make steady strides towards your goals.
Don't let time constraints hold you back from achieving your business aspirations. Take advantage of our Biz Mentoring Sessions and tap into the unbeatable power of collaboration. Together, we'll elevate your business to new heights.
Unlock your entrepreneurial potential today! Book your session or confirm a package and experience the difference firsthand!
Remember, success loves company.
FAQ
What do I need to do?
You will receive an intake form with questions to fill in upon booking in your session. Coco will review your information pre-session to prepare for your live call. Bring along questions that you may have to pick her brain!
Do I need to take notes?
We're avid believers of taking notes, so bring along your paper and pen and do your thang!
Why it works
What to expect
I recognize that every person is on their unique journey so with each client, I use a combination of different healing modalities perfectly suited to match their needs. Instead of just scraping the surface, we go deep into the core rooted cause of the situation to clear away programmings that are hindering the clients growth.
This method creates major shifts and long-lasting transformation to realign client onto their highest timeline.

Healing modalities I employ
Depending on where you are in your journey, some of the healing methods we will explore together may include:
Aromatherapy, Reiki, Crystal Healing, EFT Tapping, Past Life Regression, Angel Healing, Timeline Healing, Chakra Balancing, Inner Child Healing, Sacred Womb Healing, Plant Spirit Medicine, Elemental Energies, Dragon Frequencies, Akashic Records Reading/Healing, Oracle Card Reading, Channelling
What is Soul Coaching?
Soul Coaching combines traditional coaching, counseling and energy healing. The purpose of a Soul Coach is to guide and support you through shifting your life and the way you operate on a deeper soul level. Rather than just examining your behaviors, habits, and goals, a soul coach can help you dive into your deep rooted beliefs, challenge them and though a newly established connection to self, help you find yourself again. 

I understand that every person's coaching journey is different and for that reason I use modalities from a toolbox of years of spiritual practice, entrepreneurship and holistic wellness techniques to help you get to the goal you desire. 
What is intuitive healing?
Intuitive Healing refers to the practice of combining intuition with medical treatments to promote healing of the body and mind. 

Intuitive healing is an approach that allows the practitioner to access the clients information about their health or current life circumstances through divine consciousness. Through this process, a competent practitioner will be able to assess which modalities and techniques are suitable for your being.
Hey love
I'm Coco
I support women with familial, relational and childhood trauma and guide them back into a state of empowerment through parapsychology, coaching and energy healing.
The work goes beyond our sessions, with practical tools I share with clients to add into their spiritual toolbox that they get to keep for life to set them up for success.