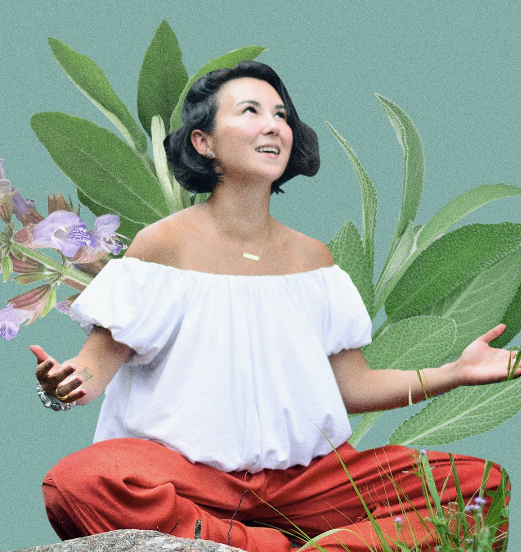 Are you ready to embody your highest self? | Embrace all facets of your being with authenticity & integrity? | To soften your heart and fully surrender to the sacred divine feminine and create your best life?
THIS IS THE FIRST STEP TOWARDS TRANSFORMING YOUR LIFE FOREVER  
What is Soul Coaching?
Soul coaching is an intimate 1:1 container spanned across 8 weekly calls, where we integrate coaching, talk therapy and energy healing. Each session is different in nature and is recorded on Zoom for you to revisit whenever you want. 
Rather than just examining behaviors, habits and goals, we delve deep into your deep-rooted beliefs, your connection to self and step fully into your truest self. Over the weeks, you receive practical ready-to-use strategies, tools and rituals to embody into your life so that you have the tools to manage whatever it is that comes your way in the moment and in the future. Every session is integrated with energy healing.
This coaching program is completely tailor-made to YOUR goals and get to ask me ANY of your questions or share anything that you experience over the 8-weeks in a private chat platform.
This is our best-seller program and we have served over 1,000+ soul coaching clients who are now thriving in their personal and professional life. 

1:1 Soul Coaching is for you if...
You feel stuck, lost or disconnected from your purpose and want to gain more clarity direction in life

You desire to deepen your intuition and explore different holistic modalities towards self discovery and personal growth 

You find yourself looping in repetitive habits, patterns that you want to break free from

You want to become more confident, and empowered in all areas of your life
*Areas of support: Relationships, Boundaries, Energetic Mastery, Money Beliefs, Self Worth, Self Confidence, Spirituality
1:1 Soul Biz Coaching is personalised to where YOU are on your journey. By committing to this program, your soul is being called higher by the energetics and foundation of this container. Each call is integrated with energy healing which helps you move and flow through any limiting beliefs that may arise in life. Every client that has gone through this container has experienced a major transformation and now it's your turn!


Soul Biz Coaching includes
An intimate 1:1 space over 8-weeks

8x 60min Recorded Zoom Calls (1 call every week)

Receive post-session recap emails with Zoom recording, notes from the session and homework/practices that you have lifetime access to

Every call includes a personalised energy reading and a Spirit Guide Message and is integrated with energy healing (modalities may include: Quantum Healing, Hypnosis, Holy/Fire Karuna Reiki, Akashic Records, Angel Healing, Shamanism, Channeling, Oracle Cards)

Private Chat Access Mon-Fri to ask questions between sessions and share your wins

Tap into my 19 years of experience in both entrepreneurship and holistic wellness to support your Soul Coaching learning

Ready-to-use energy practices, rituals, strategies and embodiment protocols to integrate into your daily life and wellness practice and elevate your spiritual growth
Soul Coaching Is For Those Ready To Do The Work, Make The Shifts And Elevate Into The Life That They Want To Live.  


This program is only for those who feel strongly called into this space, dedicated in investing time and energy inside and outside of our program to practice and embody the light and shadow work that will come through.
If your intention is strong, I invite you to book your complimentary 15 min Soul Alignment call to ask more questions and feel into the energies of my space holding to see if we're aligned energetically so we can begin this journey together!
*Payment plans available upon request
Client Testimonial
"You are THE best healer and soul coach! You both spiritual AND make everything practical so that it's easy to understand. My life has shifted dramatically (in a good way) after our soul coaching sessions!"
"I am who I am and how I deal with things so much easier now because of all the tools I learnt from you over the years!"
"I'll always remember the day I found you on IG and I just felt the biggest pull to you. And since then I've never looked back. You've opened my eyes to a whole new world and a deeper understanding of myself. I remember you teaching me about signs and how the Universe always has our back, it's so so clear to me now. Thank you for showing me the way, for your love and support."
"I yearned for growth and change as I had been feeling stuck, unfulfilling and drained. This container with no judgement cracked me open, unearthed the root cause of those hinderance and empowered me to step into my true self. Not only did Coco shared her magical tools and experiences about all the things we walked through, she also celebrated every little win and milestone with me wholeheartedly. Coco is definitely one of a kind and I cannot wait to come back to her again!"
"Thank you so much for all the info!! I wasn't sure how to create my new website but after hearing your guidance and receiving your support I already feel not so alone in all these tasks I need to do to build my business."
"I came into the course with an eagerness to learn how to better help others along on their life journey. I came out of it with a deeper sense of self, an invaluable set of tools and a renewed confidence in pursuing the path I wish to take as a coach. Coco is a wonderful coach, facilitator and overall amazing person to learn from. I would recommend this course in a heartbeat for anyone who has the curiosity and openness to discover how to really flourish in life on an individual level and how to empower others to do so too."
Why it works
What to expect
I recognize that every person is on their unique journey so with each client, I use a combination of different healing modalities perfectly suited to match their needs. Instead of just scraping the surface, we go deep into the core rooted cause of the situation to clear away programmings that are hindering the clients growth.
This method creates major shifts and long-lasting transformation to realign client onto their highest timeline.

Healing modalities I employ
Depending on where you are in your journey, some of the healing methods we will explore together may include:
Aromatherapy, Reiki, Crystal Healing, EFT Tapping, Past Life Regression, Angel Healing, Timeline Healing, Chakra Balancing, Inner Child Healing, Sacred Womb Healing, Plant Spirit Medicine, Elemental Energies, Dragon Frequencies, Akashic Records Reading/Healing, Oracle Card Reading, Channelling
What is Soul Coaching?
Soul Coaching combines traditional coaching, counseling and energy healing. The purpose of a Soul Coach is to guide and support you through shifting your life and the way you operate on a deeper soul level. Rather than just examining your behaviors, habits, and goals, a soul coach can help you dive into your deep rooted beliefs, challenge them and though a newly established connection to self, help you find yourself again. 

I understand that every person's coaching journey is different and for that reason I use modalities from a toolbox of years of spiritual practice, entrepreneurship and holistic wellness techniques to help you get to the goal you desire. 
What is intuitive healing?
Intuitive Healing refers to the practice of combining intuition with medical treatments to promote healing of the body and mind. 

Intuitive healing is an approach that allows the practitioner to access the clients information about their health or current life circumstances through divine consciousness. Through this process, a competent practitioner will be able to assess which modalities and techniques are suitable for your being.
Hey love
I'm Coco
I support women with familial, relational and childhood trauma and guide them back into a state of empowerment through parapsychology, coaching and energy healing.
The work goes beyond our sessions, with practical tools I share with clients to add into their spiritual toolbox that they get to keep for life to set them up for success.